100% Restored Beautiful Completely Restored
Anyone can play Pachinko!
This is a great addition to a man cave or a family game room!
main attraction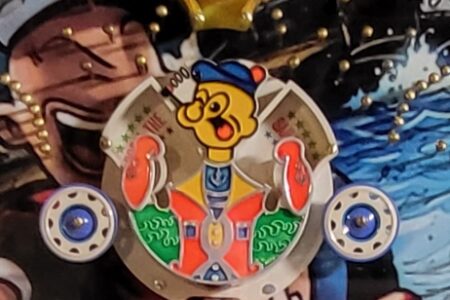 $850.00
If you wish to buy this machine contact
Rudy Graham
This seller is not affiliated with me and is provided for informational purposes only.
Thanks for looking.
1976 Popeye Theme Sankyo Pachinko Machine.
Condition is "Used".
Everything on this machine has been taking apart and reassembled.
1976 Vintage Sankyo in Beautiful condition for its age.
The Jackpot and tulips work correctly. New Led Lights have been installed on the right side so when
jackpot has been won all lights come on they have been tested and work. Jackpot pays out if balls
go into the middle area and tulips open and close with no problems.
Brand New playfield installed with Custom Popeye Graphic special ordered.
Ball out light also works when tray is empty.
This game works like a champ Levers work good.
All brass nail on the machine have been polished back to a new look.
Back of machine is very very clean.
Wooden Mahogany Frame has been taking apart sanded and 2 coats of Polyurethane applied.
Chrome Frame has been polished and is very nice.
New Plexiglass has been installed on front.
All metal parts have been removed and put in sonic cleaner to remove rust and bring back to new look.
Front Panel plunger area is very nice condition also just normal wear and tear.
Does not have a key for the front door, but is not needed to access the back panel.
Back of machine has been completely restored taking apart and all metal cleaned.
All plastic components have been cleaned instensly.
Comes with brand new 12V power supply for lights.
The machine can be seen in action at –
Measure 21 inches wide, 33 inches tall and 4 inches deep.
This is a VERY NICE Addition for that game room, Family Room, Collection, Conversation Piece and Man Cave.
This will ship UPS ground.
FREE SHIPPING WITHIN THE CONTINENTAL UNITED STATES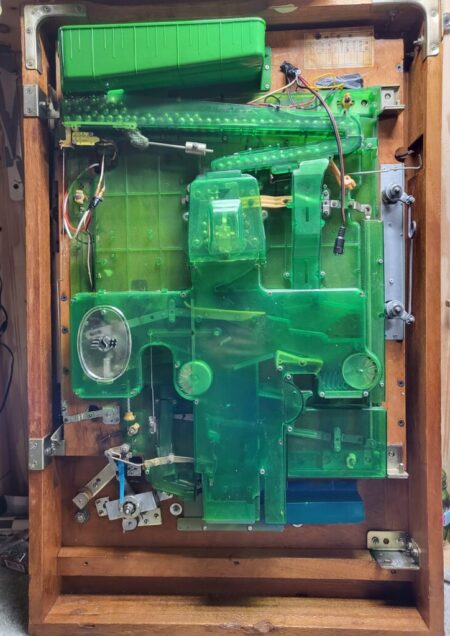 Back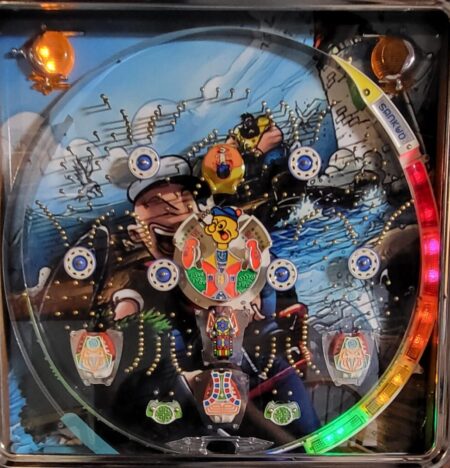 Play field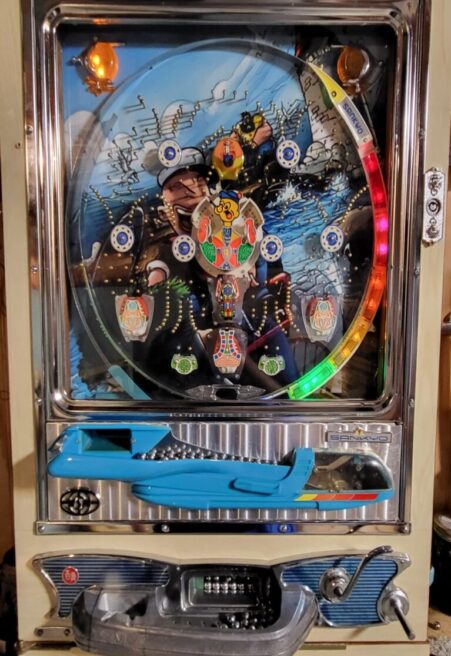 Front