Magic Pachinko Restorations Presents
An fully restored and fully functional.
Anyone can play Pachinko!
This is a great addition to a man cave or a family game room!
main attraction
$750.00
If you wish to buy this machine contact
Dan Welch at Magic Pachinko Restorations
MagicPachinkoRestorations@gmail.com
This seller is not affiliated with me and is provided without recommendations.

Video of Machine in play
100% Satisfaction Guaranteed. Buy with confidence. Thanks for looking.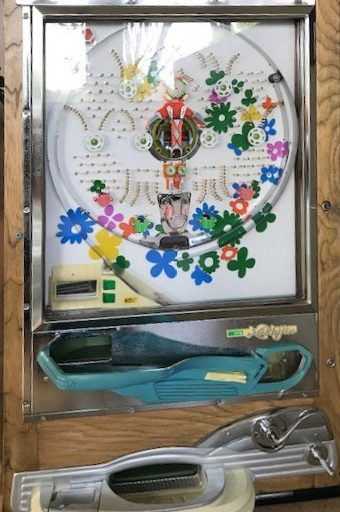 1972 Nishijin Model A Recycler
"Crescent Flowers"
Pachinko Machine
Every part has been taken off the machine, cleaned, polished, tested
and then re-assembled.
All of the plastic parts have been waxed to keep them clean.
All of the metal parts have had the rust removed and polished to their original brilliance.
I even remove the rust from all of the screws!
All of the brass nails have been removed, polished and put back.
I check them for alignment to insure the balls won't hang up on them.
All of the red mahogany wood of the frame has been sanded back to its original beauty
and coated with polyurethane.
There are 2 sets of lights on this unit.
One for "ball out" and one for the jackpot.
They are LED's and powered by a 9V battery. (Not Included)
This unit will have stabilization feet included or it could be put into a frame for wall mounting.
No pachinko balls are included as they are heavy and add to the overall shipping cost.
They are easily gotten here on eBay.
Once you receive this beauty I will gladly use FaceTime or Skype to give you instructions on setup and use.
Do not hesitate to contact me with any questions you may have.
Shipping costs are free!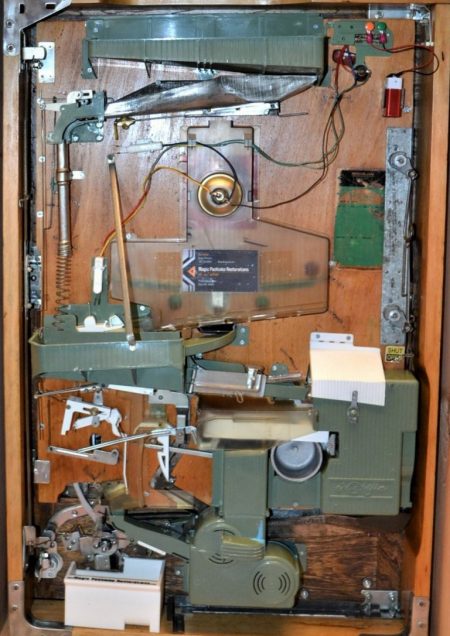 Back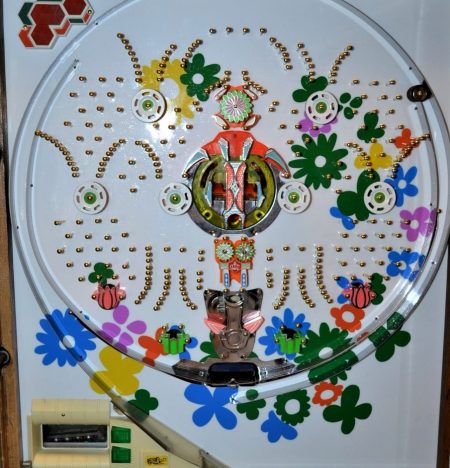 Play field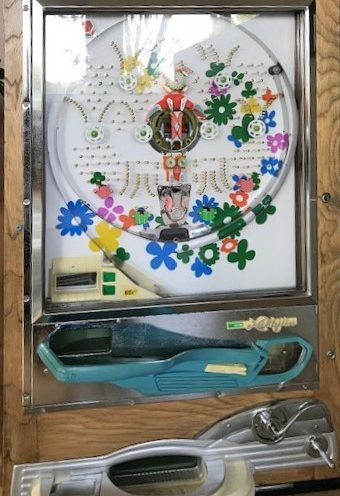 Front