MAGIC PACHINKO RESTORATIONS PRESENTS
An fully restored and fully functional.
Anyone can play Pachinko!
This is a great addition to a man cave or a family game room!
MAIN ATTRACTION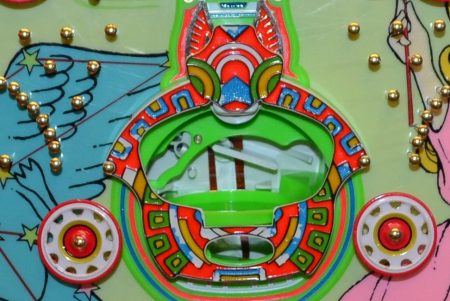 $900.00
IF YOU WISH TO BUY THIS MACHINE CONTACT
Dan Welch at Magic Pachinko Restorations
MagicPachinkoRestorations@gmail.com
This seller is not affiliated with me and is provided for informational purposes only.
VIDEO OF MACHINE IN PLAY
100% Satisfaction Guaranteed. Buy with confidence. Thanks for looking.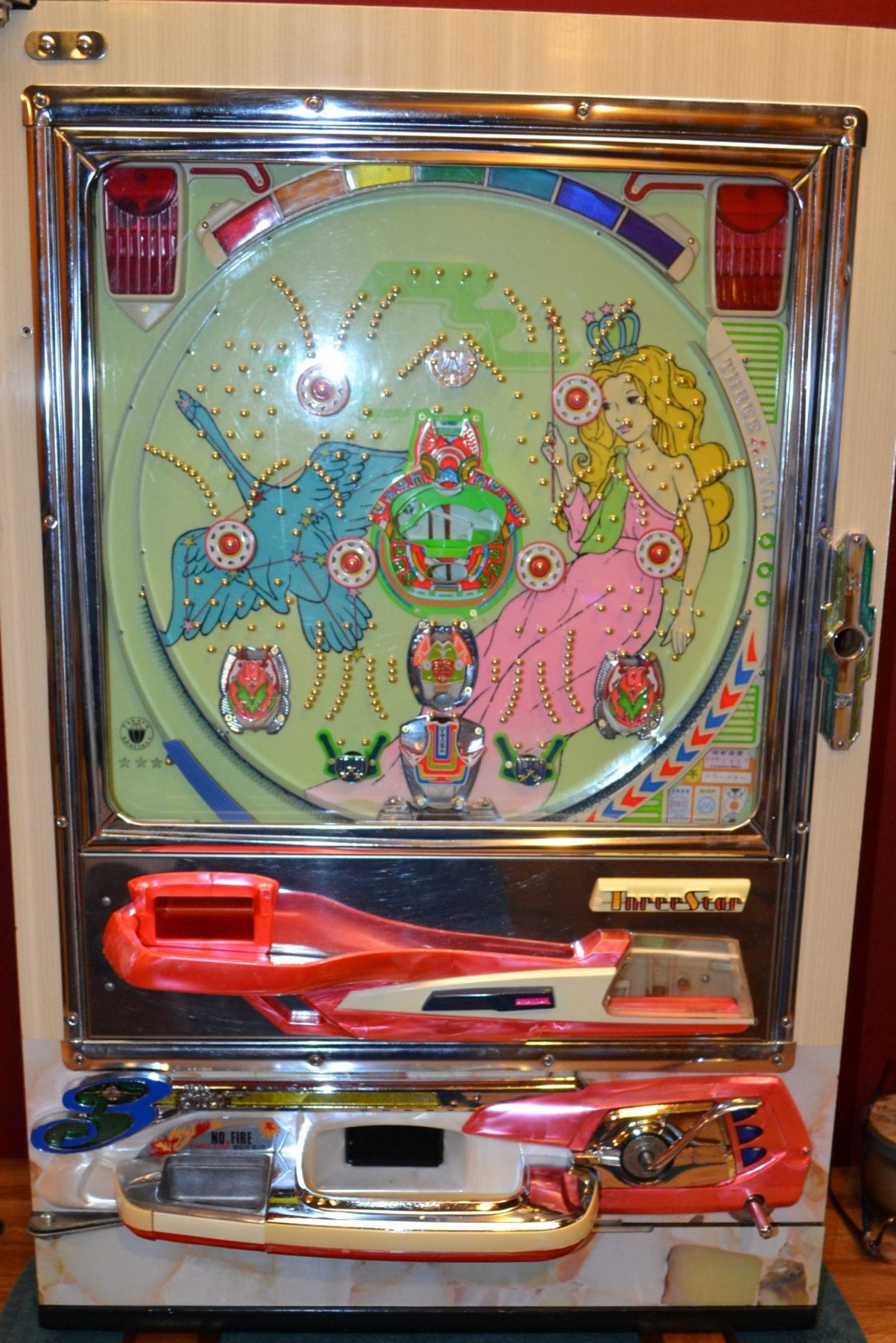 1978 Three Star
Pachinko Machine
This is not your typical offering of a pachinko machine that someone found in their attic!
This beautiful machine has been completely restored and is fully functional.
This is without a doubt one of the prettiest machines I've worked on!
Comes with a plugin 12 V Power Supply for the lights.
The "rainbow" strip at the top of the machine has a light bulb in each section.
I installed a switch that turns those lights on and off.
The jackpot lights are in the upper left corner in the red attraction.
The frame of the machine is mounted on two wooden stabilization feet
to enable it to be free standing or it could be built into a wall cabinet.
No pachinko balls are included as they are heavy and add to the overall shipping cost.
Once you receive this beauty I will gladly use FaceTime or Skype
to give you instructions on setup and use.
Do not hesitate to contact me with any questions you may have.
If you've always wanted a pachinko machine
and just didn't know which one to buy, this is the one you want!
​
FREE SHIPPING WITHIN THE CONTINENTAL UNITED STATES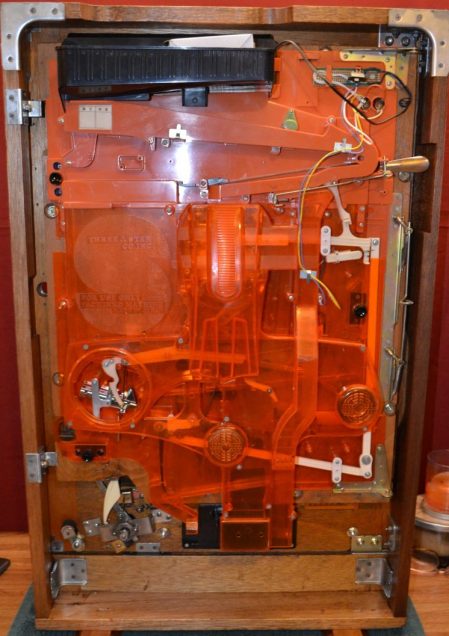 BACK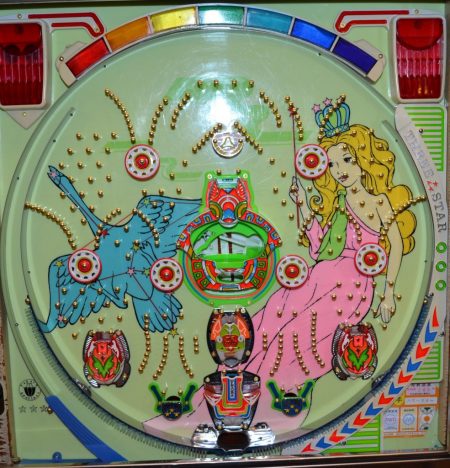 PLAY FIELD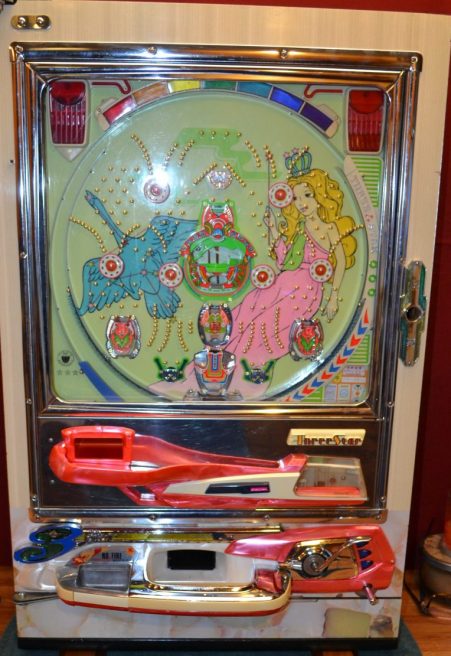 FRONT